The Quality High Technology Oriented Company
Established in 1993.
Manufactures, markets and sells products worldwide from its Northbrook, Illinois, USA Headquarters and Manufacturing Plant.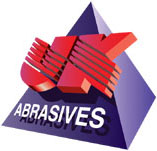 Company Principals:
President and CEO: Vladimir Kompan, P.E.
Technical Director: Dr. Vitaly Slobodsky, Ph.D.
CFO: Mark Gorelik
Key Employees:
Controller: Susan Kaneko, C.P.A.
Office Manager: Rosalie Stickling
Sales Managers: Adam Balboa, Andrew Dominello, Ed Hein, Greg Lipovetsky
Production Manager: Vladimir Rubinstein
Production Control Supervisor: Ilona Yaschenko
Quality Programs Registration and Certifications:
ISO 9001:2008 (Registered in April 2001, Certificate No. 10893)
NQA1 (Nuclear Quality Assurance) Certified since July 2001.
Facilities

Building:
38,000+ sq. ft., fully air conditioned, including
Manufacturing facilities:
Fully Air Conditioned Plant
Clean Room, 9,800 sq,ft., with 0.3 mcm air purification system. Houses Diamond Grading & Processing Operation & Storage Room, QC Laboratory along with 4 production rooms for manufacturing Vehicles, Suspensions and Slurries.
Electronic Industry Quality Reverse Osmosis DI Water Purification System.
Diamond Processing Line
Customer Blending and Packaging
Boron Carbide Processing Line with Fluidized Bed Jet Mill System and Air Classifier System.
Fully air conditioned Warehouse area.
QC Laboratories, equipped with:
Coulter Laser Type Particle Analyzer Model LS230 & Horiba 920 , CPS Centrifuge ,Malvern Zeta Sizer
Coulter Particle Analyzer Multisizer lle
Microscopes
Viscosity Meter
Tap Density Tester

R&D Equipment:

Ultrasonic Wave Generator with Set of custom designed "Disunite" Probes.
Custom Built "Blendex" Powder Blending/Mixing System

Quality Assurance Program

At Manufacturing Plants:

Approved specifications and process sheets to manufacture the product.
Process Control, assures that the same process specifications and technology are used to manufacture the product each time.
Quality Control
Certification for every product lot includes information about Particle Distribution and Certificate of Analysis.

At US Facility:

Per ISO 9001:2008 and NQA1 (Nuclear Quality Assurance) procedures.